Bkav SmartHome listed Top 10 best real estate service providers in 2021
09:35:00 | 06-09-2023
Bkav SmartHome has just been named in the Top 10 best real estate service providers in 2021. The event was co-organized by the Vietnam Real Estate Association, Vietnam Institute of Real Estate Research and Vietnam Real Estate E-Magazine
The result was voted on by a direct, independent and objective voting council, including leading journalists and economy, law, planning, architecture, construction, and real estate experts in Vietnam and more than 500,000 readers on the Realtimes.vn system. The event aims to fully and comprehensively identify professional real estate developers, high quality and reputed products in the market. In the honor ceremony in Hanoi on the morning of March 15, there were also such names such Hoa Binh Construction Group, Meey Land, CBRE Vietnam, etc.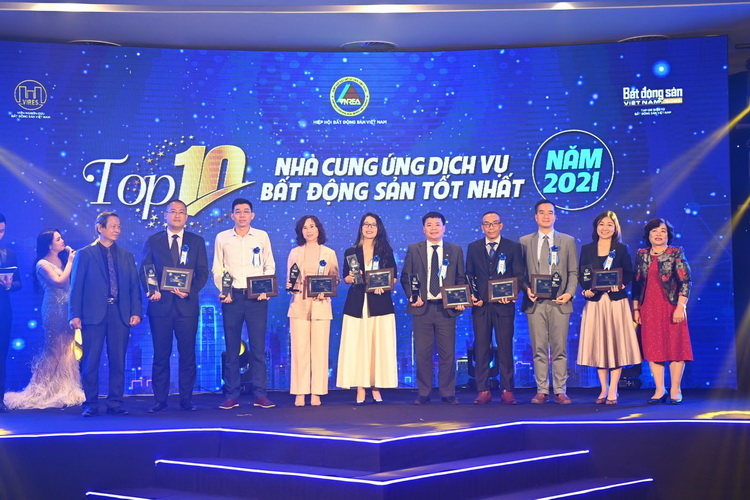 Sharing after the ceremony, the representative of Bkav SmartHome, Mr. Dang Ngoc Giap said: "Bkav SmartHome is proud to be honored with the Top 10 best real estate service providers in 2021. The award is a recognition for our efforts in the development of science and technology to move Vietnam forward".
In Vietnam, Bkav SmartHome is one of the few smart home suppliers who are original manufacturers, possess core technology, master the production process and so on. In addition to production, the implementation capacity of Bkav SmartHome has been verified through many practical projects, ensuring safety, progress, professionalism at reasonable costs. For these reasons, Bkav SmartHome now has been selected for most projects, apartment buildings, urban areas such as Ecopark, Phu My Hung, Gamuda, Ecolife, Apec Aqua Park Bac Giang, Apec Royal Park Bac Ninh, Nha Trang City Central, Phu Tai Residence Quy Nhon...
The first feeling that most owners of apartments equipped with Bkav SmartHome is "Beyond comfort". A common scenario, when driving home from your workplace, you simply tap "home mode", the water heater will begin working, the ventilation system and air conditioner will be activated, etc. so that when you open the door, everything is ready to serve you. Not only receiving "command", Bkav SmartHome also actively "serves" its owner. In the morning, the curtains slightly open, sound system plays gentle music of your taste, air conditioner is adjusted to higher temperature to encourage you to beat your "laziness" and get out of bed.
Not only can you directly control on smartphones and tablets via an intuitive 3D interface, you can also control Bkav SmartHome with multilingual voice (Vietnamese, English, Korean, French, etc.). Bkav SmartHome is equipped with virtual assistant technology, which helps communicating with the system friendlier, not rigid as normal control system. It is comfortable when using your own voice to give command and the system responses to it.
Security control is also an important factor to choose Bkav SmartHome. Security system is integrated with AI technology, smartly recognizing the owners, accurately distinguishing the others and events, helping to closely monitor and control insecurity and theft in the apartments.
Bkav